Your Business Growth Partner
Santa Barbara SEO and website design marketing agency
- Website Design, SEO, Social Media Management, Reputation Management...
Mobile App Development – Website Design – SEO – Branding – Social Media Management – reputation management – And More
The Most Effective Marketing Tool
Our phone is something we can't live without. An app is great for your business and your customers. Build brand awareness and engage with your customers instantly with a mobile app.
A good website grabs attention
Our designers and developers build websites that improve the user experience to drive conversion rates. We will design a website that truly fits the needs of your business.
SEO Is Continually Changing
Working with SEO experts is more important in this modern age than ever before. We combine technical SEO with content and off-page SEO to deliver guaranteed measurable results.
Making a memorable impression
It is critical to be aware of your brand experience and a good brand doesn't just happen… it is a well thought out and strategic plan.
Automate Your social media marketing
Create and store editable content for social media, schedule it with AI, run local ads, and stay on top of their results with our intelligent software. Or we can do everything for you.
A Great reputation brings Customers
Online reviews provide your business with visibility and credibility. Reviews help your business appear in front of your potential customers on search engines and help them choose you over your competitors.
I was referred to Local Internet Space because my website was old and didn't work well on phones. Josh was able to build me a new site for me quickly and I can even edit some items. It was such a pleasant experience.
They really helped get me started in the right direction and helped me through the process of launching my new business. Websites, SEO, and branding can be confusing and stressful but so very important to my success, LIS's confidence and expertise were just what I needed.
My website was old and it didn't work on mobile phones. Local Internet Space was able to get a new site up for me within 2 weeks and it looks great on mobile devices . I didn't even provide much information about how I wanted the website design to look and it turned out great.
I couldn't get my keywords to work anywhere, so I tried adwords with no results. After working with Josh I can now be found on page 1 for the keywords that fit my business.
Local Internet Space spent the time up front to explain the entire process of website creation and SEO in a manner that I could understand. Once I decided to move forward, they executed perfectly. I am a bit of a perfectionist and was pleasantly surprised with their attention to detail, especially given how quickly they delivered. I know that I am in capable hands with a team who has my best interests in mind which has given me the confidence to partner with LIS for content marketing as well as social media and reputation management.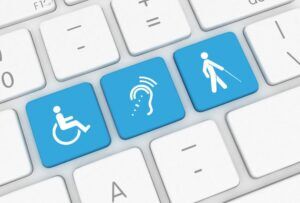 If your website isn't ADA compliant you're loosing 20% of the population and your business is at risk for lawsuits that you can't win. Web
Read More »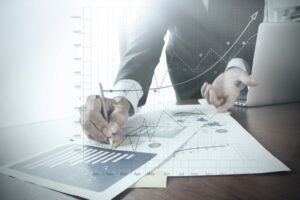 The key constant to success is innovation when it comes to online retail. With trends coming and going in a matter of days, it's essential
Read More »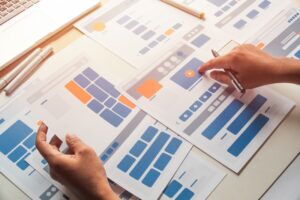 In many ways, a website is your business's new storefront. With everything becoming digital and the pandemic limiting travel, this is where the action happens.
Read More »
And Attract More Customers