Helping clients gain visibility, leads, customers and supporters through search discoverability. Most small business owners don't know their website traffic, what keywords they rank for, how many backlinks they have, or how they rank against the competition. If you want to know what all your SEO Santa Barbara website issues are, we'll tell you with one quick call. Hiring a digital marketing agency is the smartest decision to improve the SEO ranking of your website.
proven Search Engine Optimization Strategy To Grow Your website
Getting to know your brand
Search Engine Optimization is not magic. it's an informed search engine strategy based on best practices. We start by getting to know your business, your online presence, and your ideal customer. A full, in-depth website analysis tailored just for you.
Design your custom SEO strategy
Maintaining strong online presence takes a lot of hard work, and your search engine optimization strategy is no different. We'll create a custom easy to understand strategy to meet your goals based on your budget.
Turning strategy into action
Time to take action and put in the steady work that will consistently attract more traffic to your website, increase conversions, and grow business. We'll deliver regular reporting so the progress is transparent.
Business growth focused SEO services
We approach seo for your website from a business growth and ROI perspective. As a business owner, we understand that you need results and this separates our SEO services from most digital marketing agencies. Choosing the right search terms might not be as easy as it seems, but we'll find the terms that will help your business generate more revenue.
Hiring a qualified seo company near me matters
Working with a local SEO agency is important for most business owners. Owner Josh Briner was born and raised in Santa Barbara and worked with hundreds of business owners since being in business since 2004.
How does organic SEO traffic help?
SEO is not easy, and the reality is most businesses are not focused on search engine optimization and marketing. When your company shows up in the Google Map, you will get a phone call. We always suggest to focus on local search and on targeted traffic that will bring you qualified leads.
I was referred to Local Internet Space because my website was old and didn't work well on phones. Josh was able to build me a new site for me quickly and I can even edit some items. It was such a pleasant experience.
They really helped get me started in the right direction and helped me through the process of launching my new business. Websites, SEO, and branding can be confusing and stressful but so very important to my success, LIS's confidence and expertise were just what I needed.
My website was old and it didn't work on mobile phones. Local Internet Space was able to get a new site up for me within 2 weeks and it looks great on mobile devices . I didn't even provide much information about how I wanted the website design to look and it turned out great.
I couldn't get my keywords to work anywhere, so I tried adwords with no results. After working with Josh I can now be found on page 1 for the keywords that fit my business.
Local Internet Space spent the time up front to explain the entire process of website creation and SEO in a manner that I could understand. Once I decided to move forward, they executed perfectly. I am a bit of a perfectionist and was pleasantly surprised with their attention to detail, especially given how quickly they delivered. I know that I am in capable hands with a team who has my best interests in mind which has given me the confidence to partner with LIS for content marketing as well as social media and reputation management.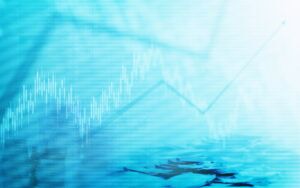 Important SEO Santa Barbara Stats One thing that you will notice when you begin using SEO Santa Barbara techniques is a large number of statistics
Read More »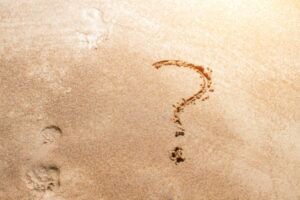 Santa Barbara SEO We spend a lot of time talking about SEO and how it can help your business. If Now that you know how
Read More »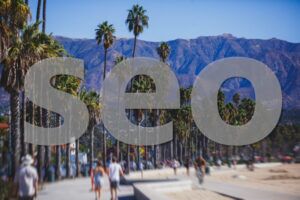 SEO Santa Barbara With all this talk of SEO Santa Barbara, there is quite a bit of pressure to make sure you rank well with
Read More »
SEO stands for Search Engine Optimization. SEO when we use specific strategies to rank a website on the search engines to increase its visibility when users search for relevant keywords. Google ranks results based on the best-fit for the query being searched. When you increase the ranking of a site for different keywords, you will begin to see an increase in the organic traffic (traffic that you don't paid for).
Does my business need SEO?
Yes, every business should be investing in SEO. Search engine optimization offers a way to increase traffic without paying for every click. If you are already on page one when you search every SEO term related to your business then you might think you don't need SEO help. But if your competitors are investing in SEO they might start to rank ahead of your website. If you do not rank on page 1 for every term that represents your company then you're loosing business. If you're a Santa Barbara business owner you should already know how competitive it is. SEO
Santa Barbara
is just as competitive, so make sure to educate yourself on the
SEO basics
.
SEO is the process of optimizing your website to rank higher on the search engines. But how does SEO work? Google uses over
200 ranking factors
, and these allow the search engine algorithms to rank websites based upon the relevancy and authority of their pages. To succeed with SEO, you need to ensure that your content is the most relevant result for a specific search query and that your website is seen as a trustworthy source.
How long does it take to rank on Google?
The quick answer that nobody likes to hear is that it depends. You can't launch a website and expect it to rank for competitive search term quickly. It takes time for a website to perform organically as Google ranks relevant sites that have built up authority. Learning about
SEO basics
is very important, but
hiring a digital marketing agency
is even more important. You might be able to rank as quickly as 3 months for a keyword phrase that isn't as popular. For competitive keyword phrases it might take somewhere between six months to a year, but this is very much based on the level of resources you allocate to the strategy, the level of competition, and what others who compete for the same terms are doing.
Backlinks are links from other websites back to your site. Backlinks are valuable because they show confidence from another source that your website or content is important. Some backlinks are more valuable than others, and you need to do your research as to where the best websites are to try to receive links from. You can find backlink and keyword research at
Semrush
.
And Attract More Customers